This is David Editing the page.
UT Extension is at work in Unicoi County with Family & Consumer Sciences (FCS). Gain knowledge and develop confidence in making good decisions with research-based education. These programs benefit individuals, families, and the entire community.
How do FCS educational programs help Unicoi County?
Health: We help families choose healthy lifestyles. Food: We help families make healthy choices and handle food safely. Family: We help families improve communication skills and cope with divorce. Home: We help families make the home healthy. Money: We help families plan for the future.
Please visit UT Extension for a more extensive list of programs and resources. Listed below are a few programs offered through UT Extension Unicoi County. For more detailed information about programs, contact FCS Agent Tracy Chandler at (423) 735-1637.

Check out our FCS quarterly newsletter!
January 2019.pdf
​Upcoming Events in 2019
2021 Appalachian Trail Virtual Walk
Think you could walk the entire Appalachian Trail? Try it this summer without even leaving Erwin! Win prizes by exercising with your family and friends!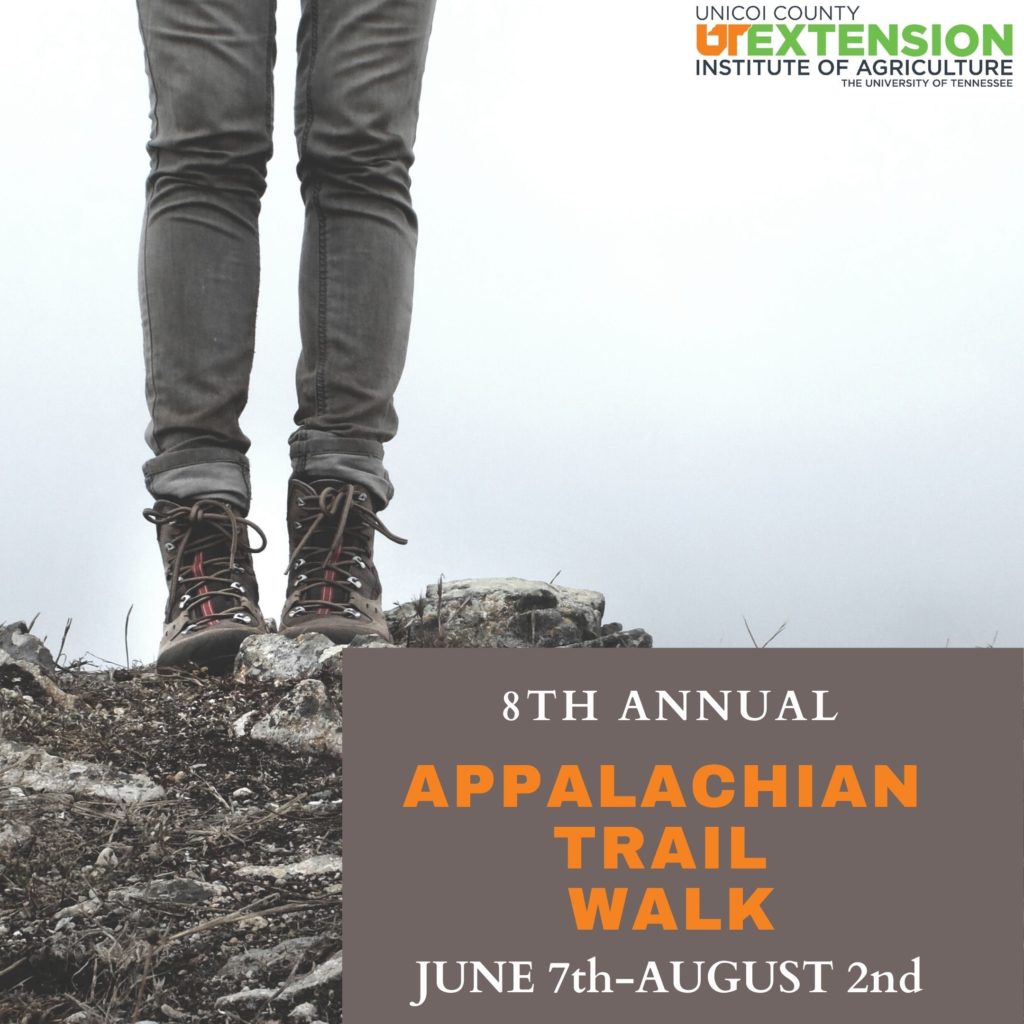 Parenting Apart – Effective Co-Parenting
View the 2019 Schedule: 2019 Co-Parenting Schedule.pdf Pre-Registration Price:$40 Walk-In Price: $50
Parenting Apart is an educational program for parents who have filed for divorce in Tennessee. It is mandated by law that divorcing parents of minor children attend a parent education course. Parenting Apart fulfills this requirement. Through this four-hour course, parents learn how to help their children cope with the issues that arise because of the divorce. Topics covered during the course range from facts about divorce to keeping children out of the middle of conflict. Classes include discussion, videos, lectures, and role-play activities. Pre-registration is necessary; please call the UT Extension office at 735-1637 to register.​ ​​​​​​​​​​​​​​​​​​